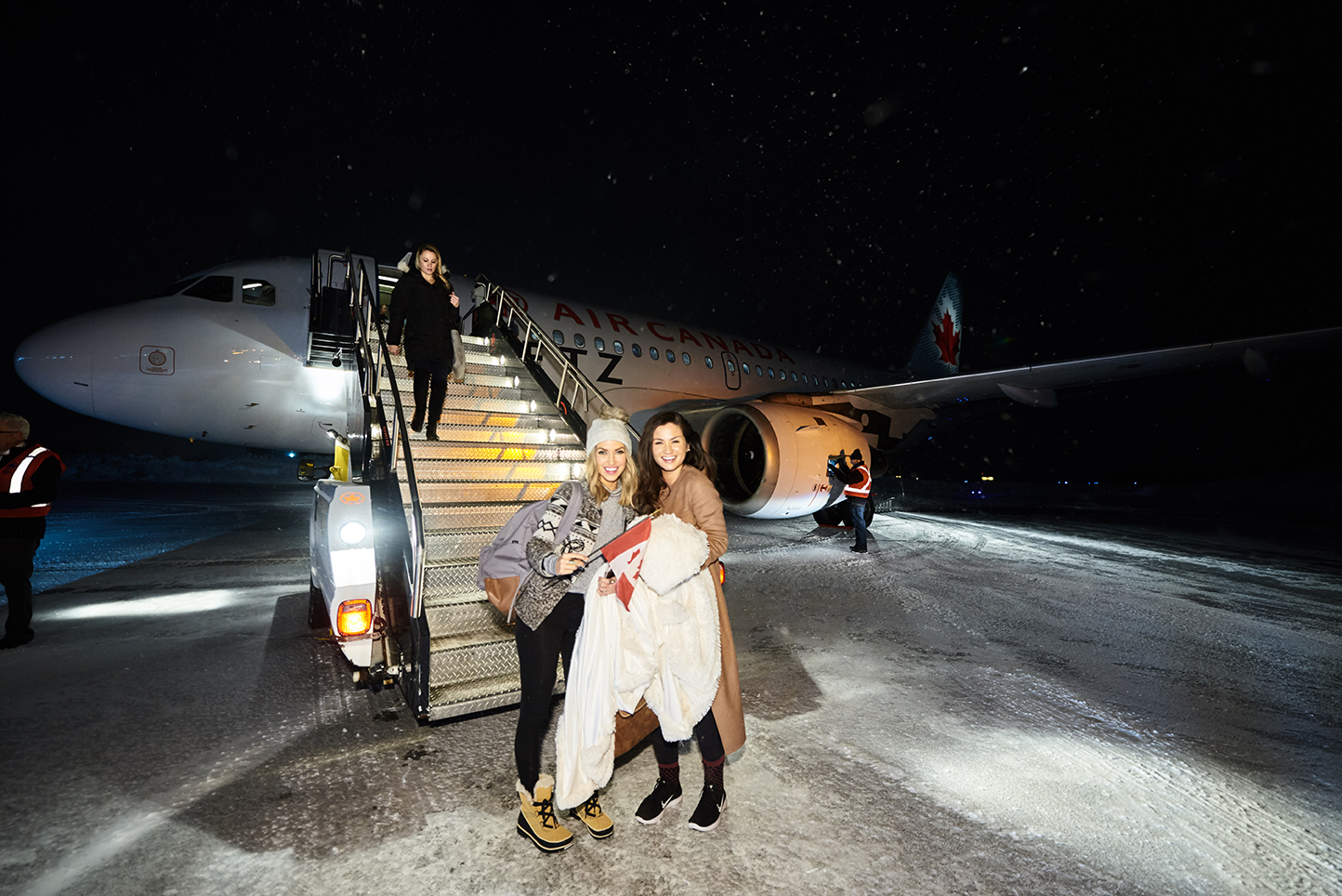 FAIRMONT HOTELS & RESORTS AND AIR CANADA CELEBRATE CANADA 150 WITH LAUNCH OF "APRÈS IN THE AIR" PACKAGE
Experience Canada's most sought after destinations with a once-in-a-lifetime luxury adventure
In celebration of Canada's 150th birthday, Fairmont Hotels & Resorts and Air Canada have partnered to unveil an extraordinary new package, Après in the Air, a collection of offerings and experiences that provide unparalleled access and adventure at three of Fairmont's most iconic Canadian properties.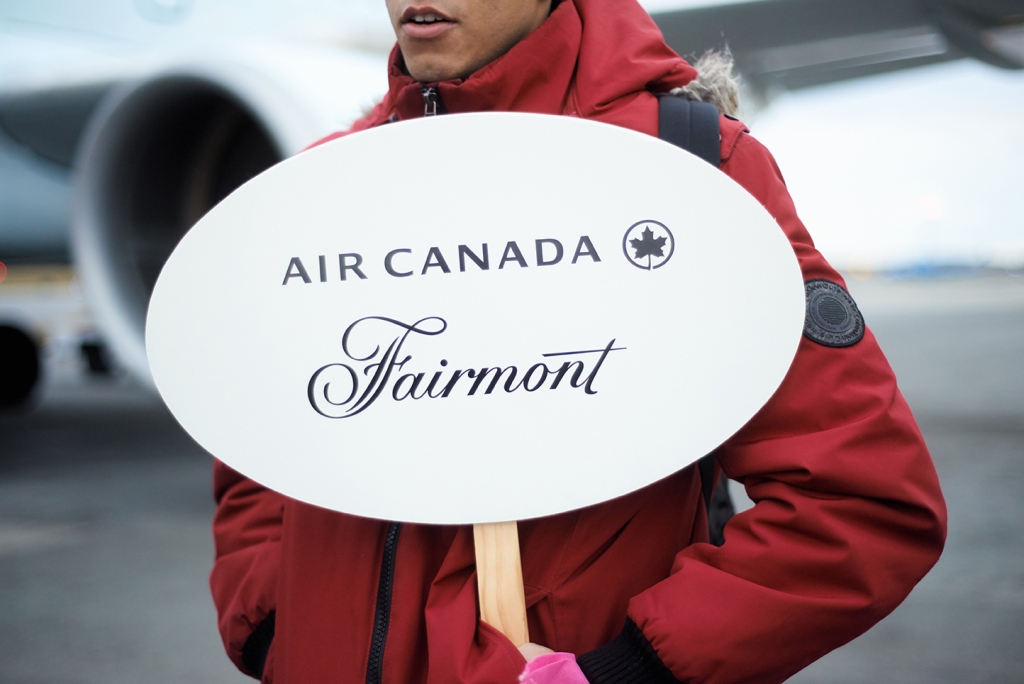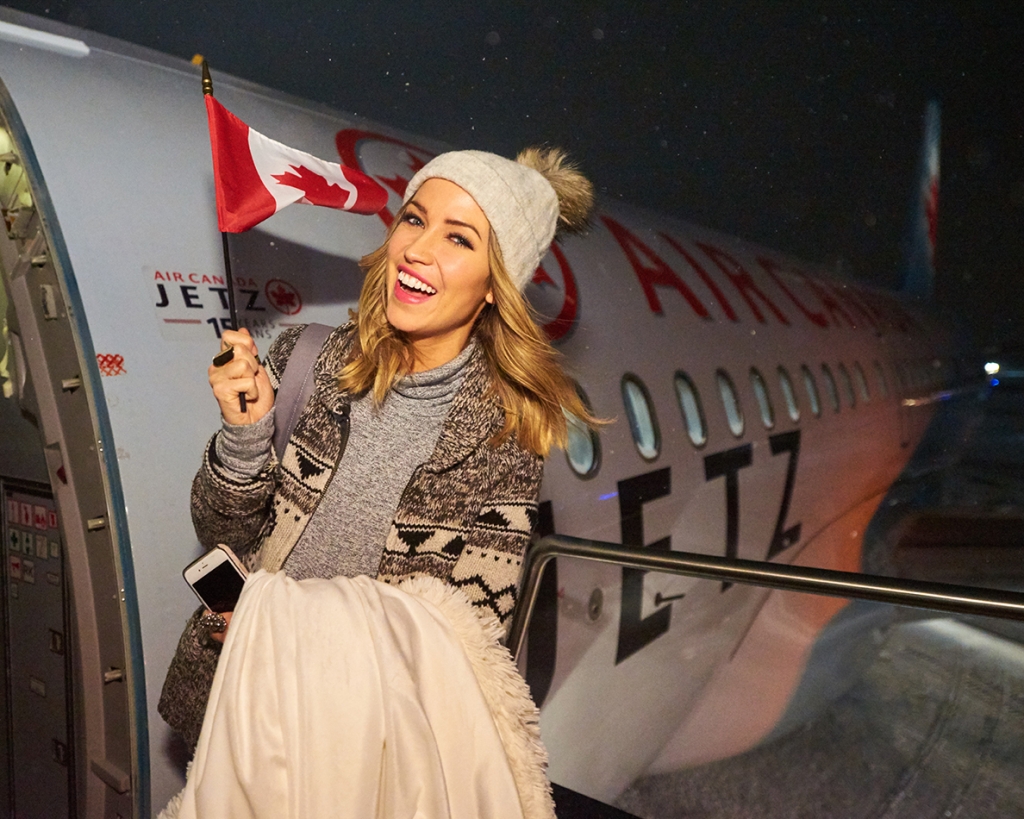 The 'Après in the Air' package includes a round trip for 58 people by private charter with Air Canada's all Business Class private charter service, Jetz, and stays at the iconic Fairmont Château Laurier, Fairmont Le Château Montebello and Fairmont Tremblant. The adventure begins with the transformation of the private jet into a rich, cozy Fairmont-inspired ski chalet, creating the ultimate "après ski" experience at 30,000 feet, and continues once wheels touch down in Canada.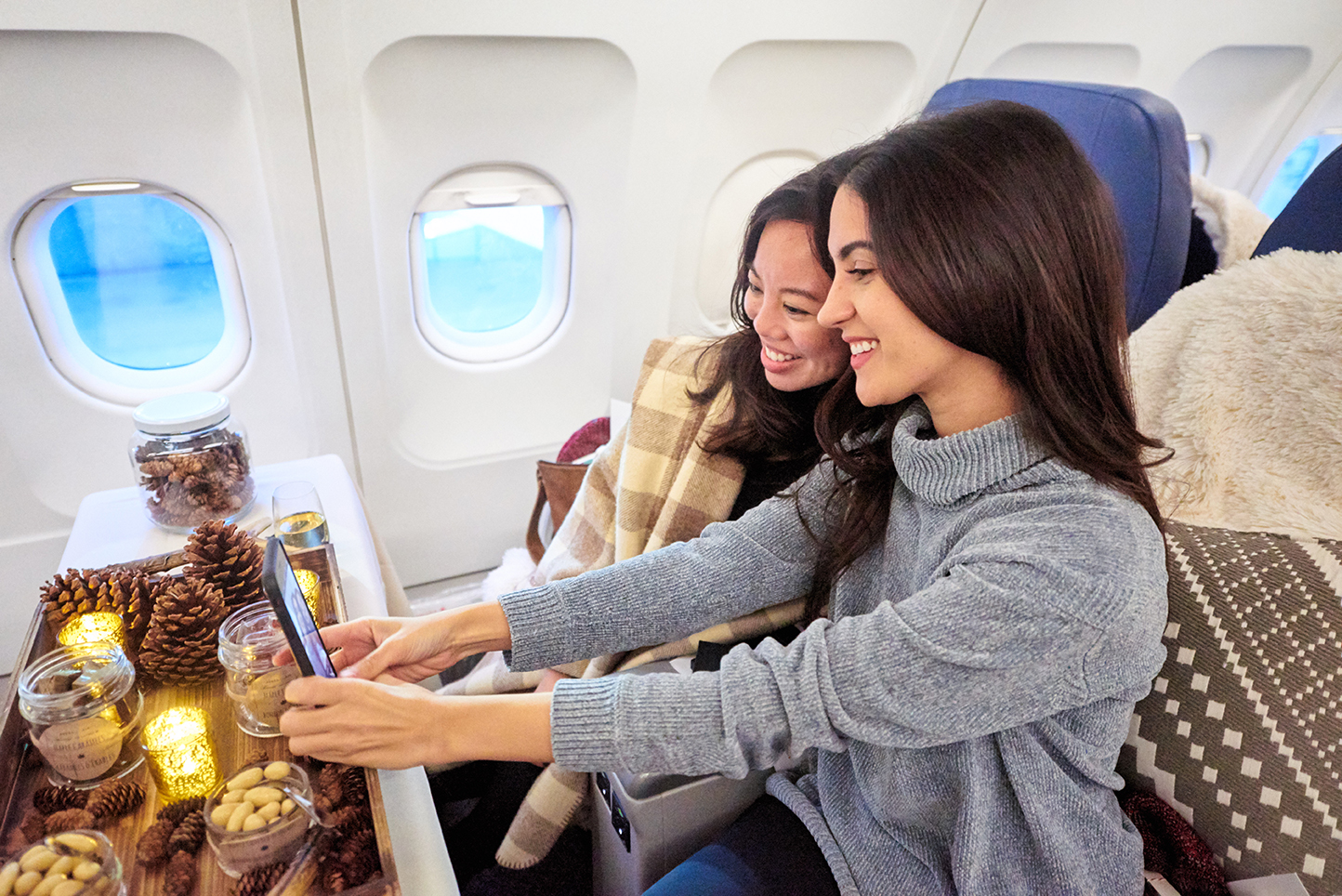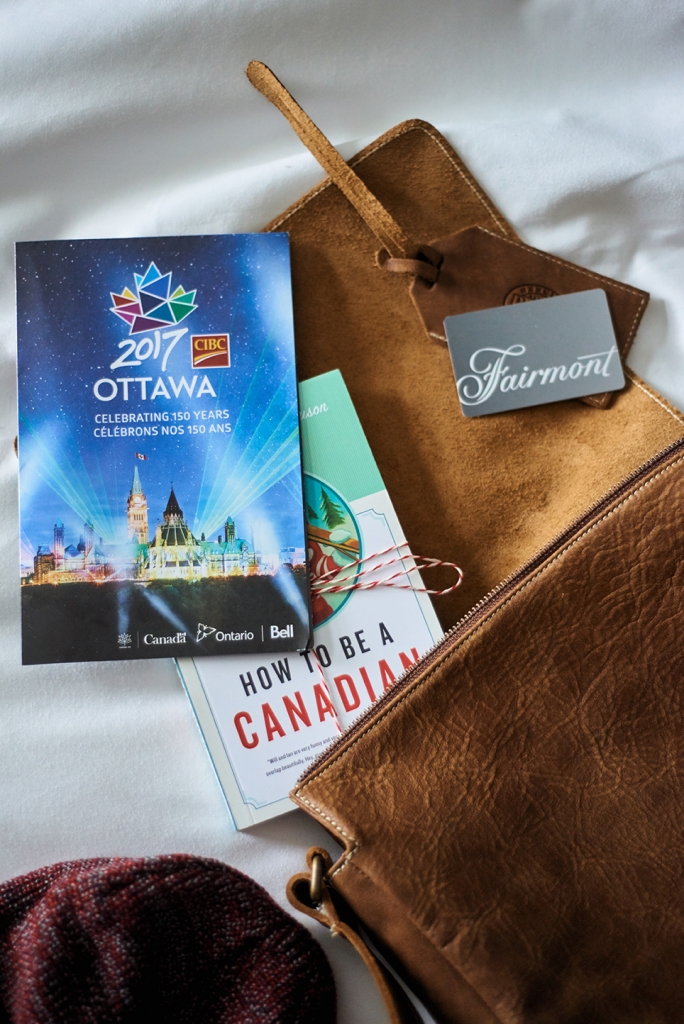 Each Fairmont destination offers a bevy of memory-making winter activities and local experiences, including dog sledding, ice skating, snowmobiling, ice fishing, horse-drawn sleigh rides, skiing, and curling.
Guests will feel instantly transported to a French château amidst the nation's capital at the landmark Fairmont Château Laurier. Reflecting the confidence, dignity and style of Canada's capital city, Fairmont Château Laurier stands as a testament to this dynamic, thriving city, with the Rideau Canal offering the world's longest skating rink just outside the front door.
Nestled in the heart of the scenic Montebello village, surrounded by nature, Fairmont Le Château Montebello is the world's largest cabin, famed for its rustic yet luxurious accommodations, excellent service and refined gastronomy. Guests will be able to enjoy luxurious pool and spa treatments, explore on a dogsled or snowmobile, take a sleigh ride, curl or cross-country ski over 26 kilometers of well-groomed trails.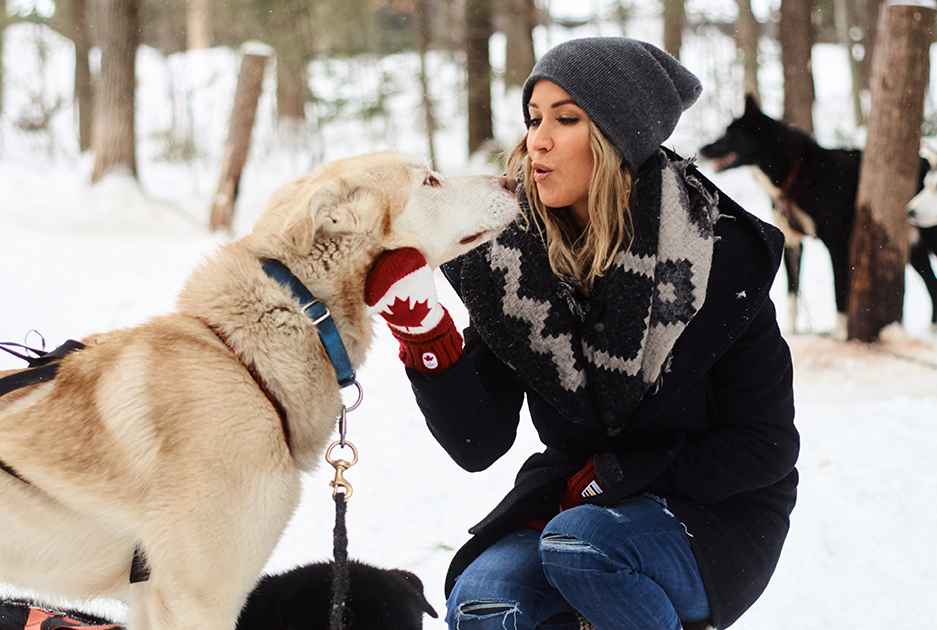 Located in the heart of a scenic village at the foot of the mountain, Fairmont Tremblant is a prime destination for outdoor adventures and offers an abundance of activities including alpine skiing, hiking, snowmobiling, and much more! The hotel is the only ''ski-in/ski-out'' resort of the region, offering easy access to 96 first rate ski runs and 662 acres of world-class terrain.
To highlight Fairmont's traditional Canadian heritage, inspired cuisine from notable Canadian chefs Louis Simard, Tim Wasylko, and Éric Beaupré is featured at each respective stop on the journey.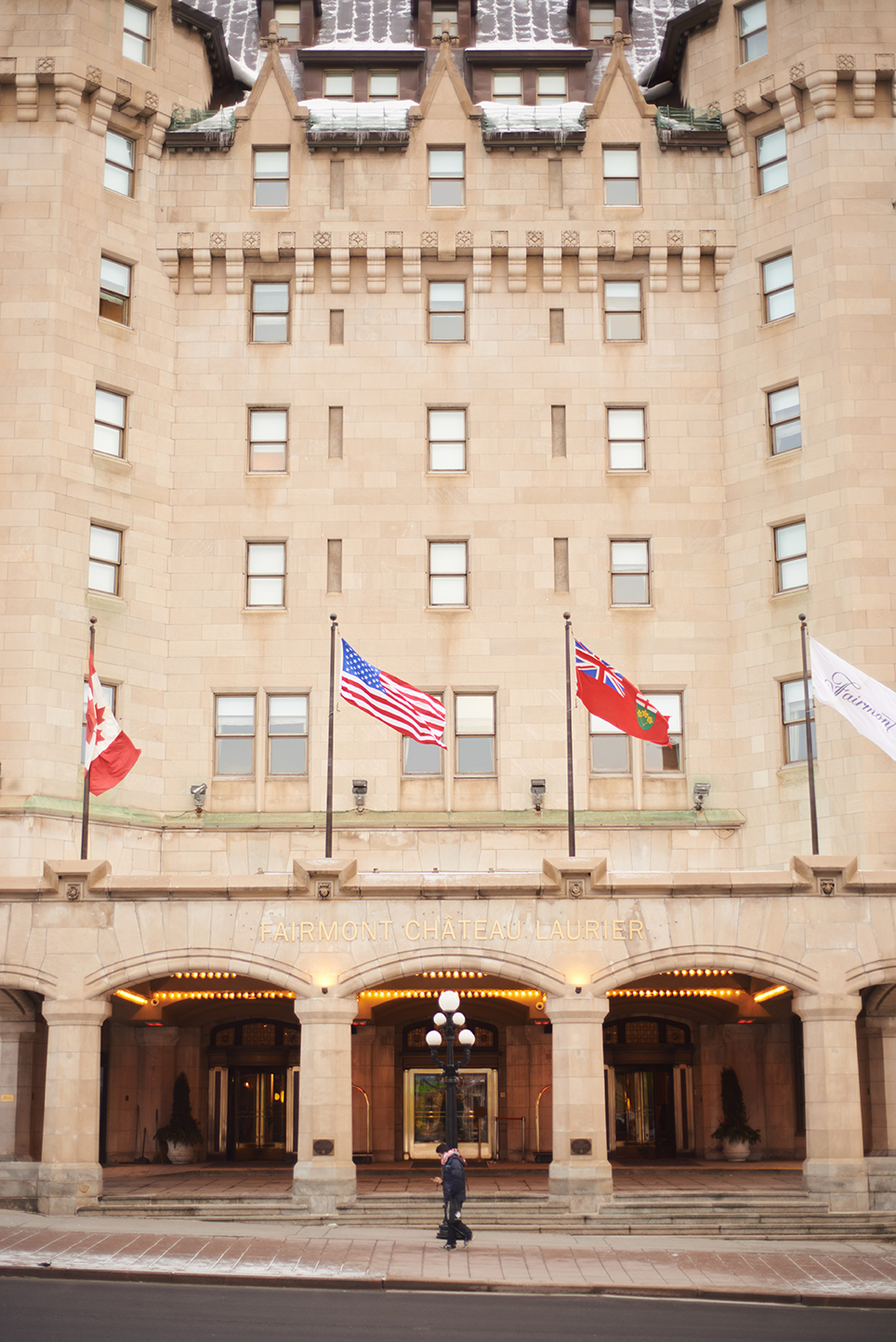 "We're celebrating Canada's 150th birthday the best way we know how," said Jeff Doane, Senior Vice President, Sales & Marketing, North & Central America, AccorHotels, parent company to Fairmont Hotels & Resorts. "The Après in the Air package will provide people from all over the world the unique opportunity to embrace this country's amazing Canadian heritage through outdoor activities, food and authentic experiences."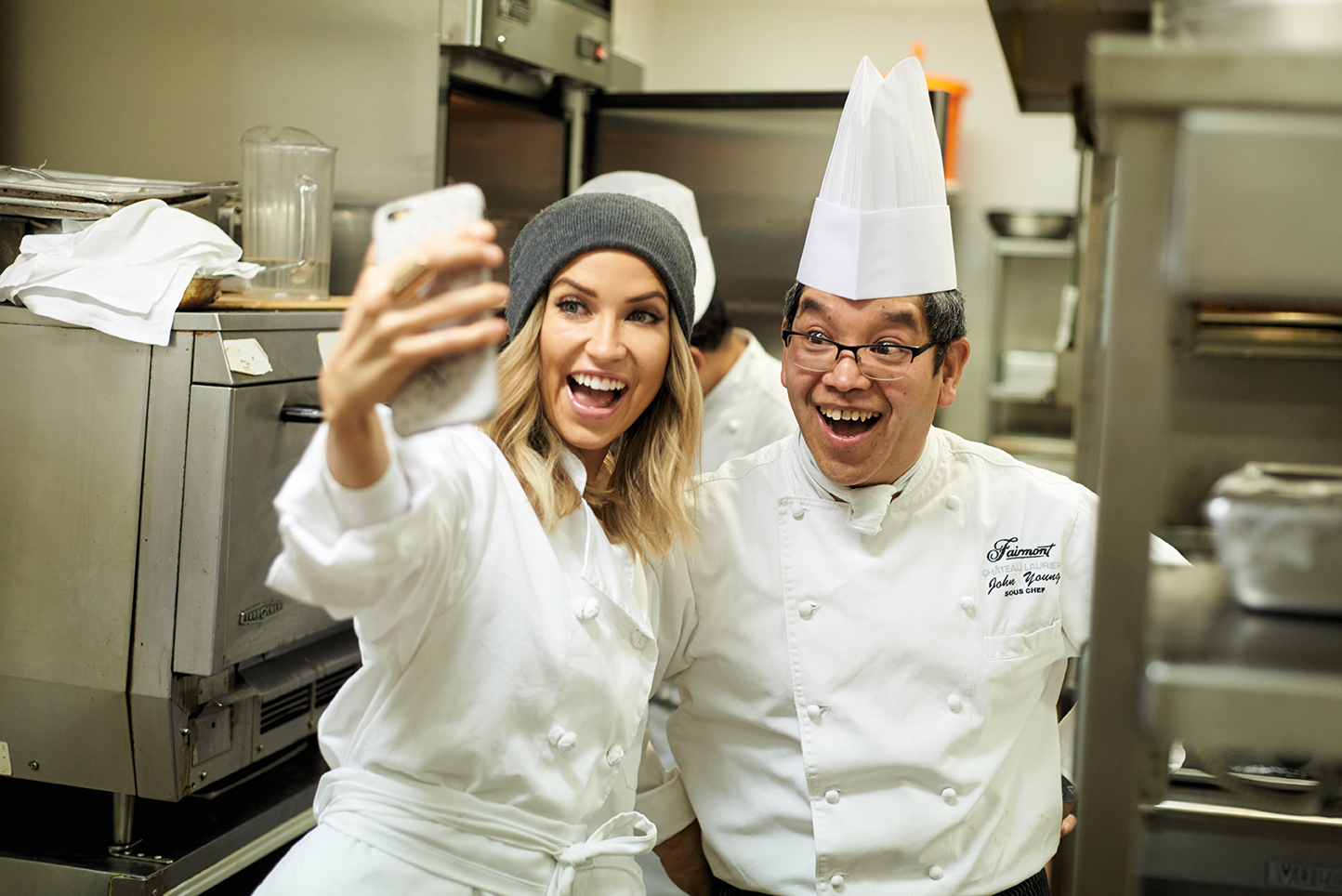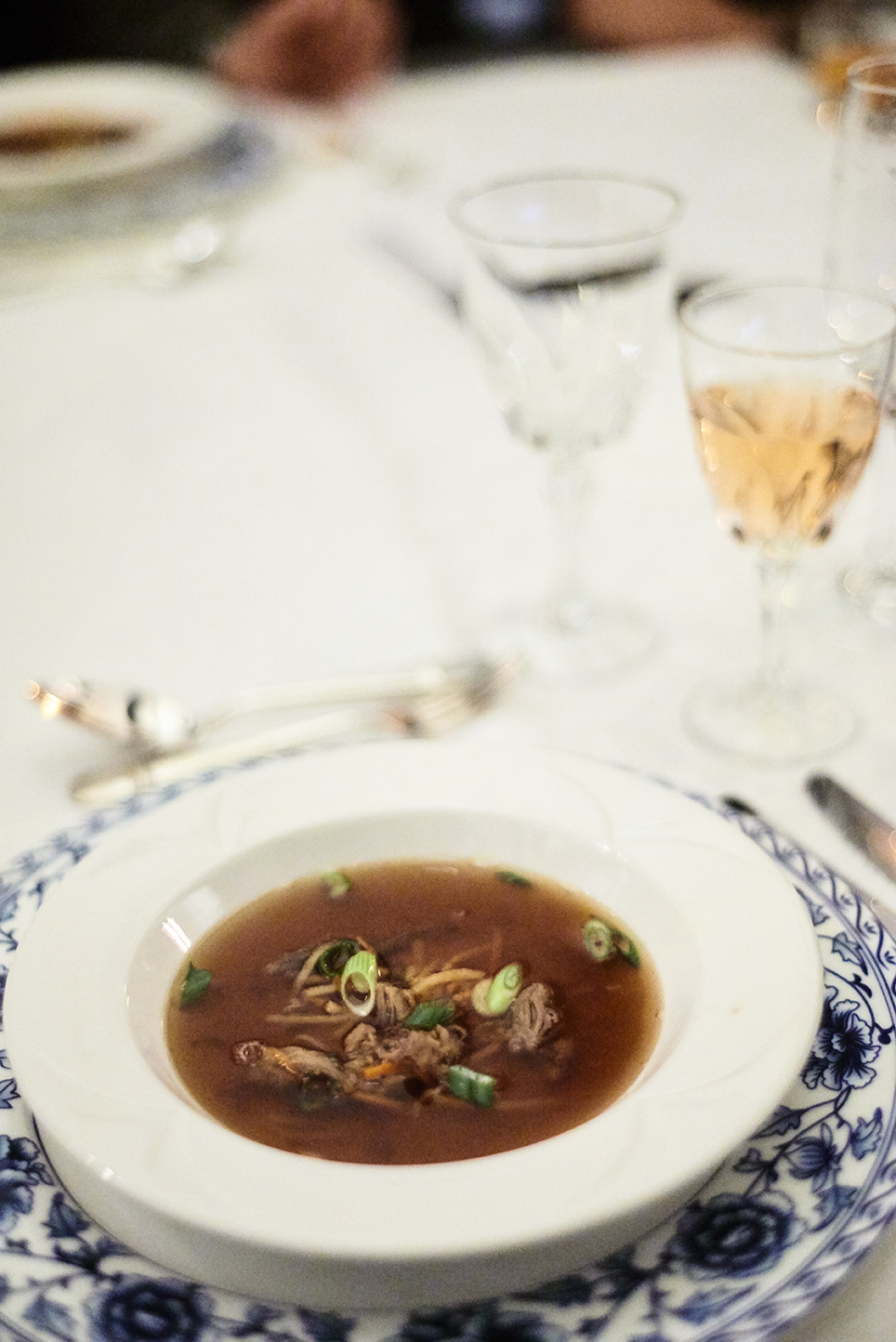 To launch the Après in the Air package, Fairmont and Air Canada invited a select group of influencers including Blake Scott, Caila Quinn, Mark Dohner and Jordan Taylor Wright to take part in the world's first après ski experience at 30,000 feet. On Friday, January 27th, as guests boarded Air Canada's Jetz to begin their journey, they were greeted by former Bachelorette star and native Canadian Kaitlyn Bristowe. Following a celebration on board that included plush décor, acoustic performance by W Darling, Canadian wine and cheese tasting, and gifting of cold weather essentials from Roots, the group embarked on an activity-filled weekend of dog-sledding, skiing, curling, and more. Additional highlights included a Great Canadian Birthday Dinner at Fairmont Château Laurier, formal Heritage Dinner inspired by the late 19th century at Fairmont Le Château Montebello, and traditional Quebecois "Sugar Shack" dinner at Fairmont Tremblant.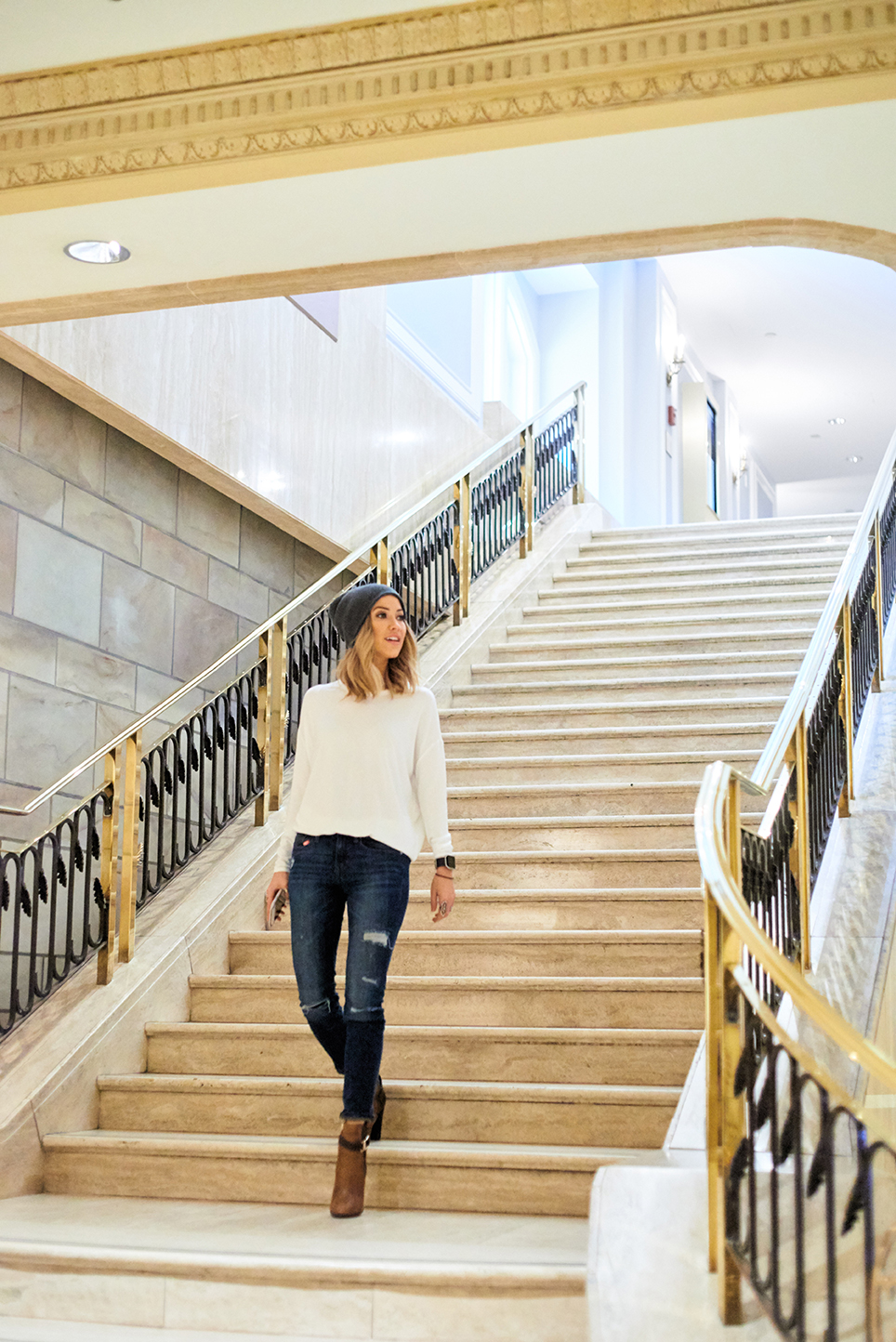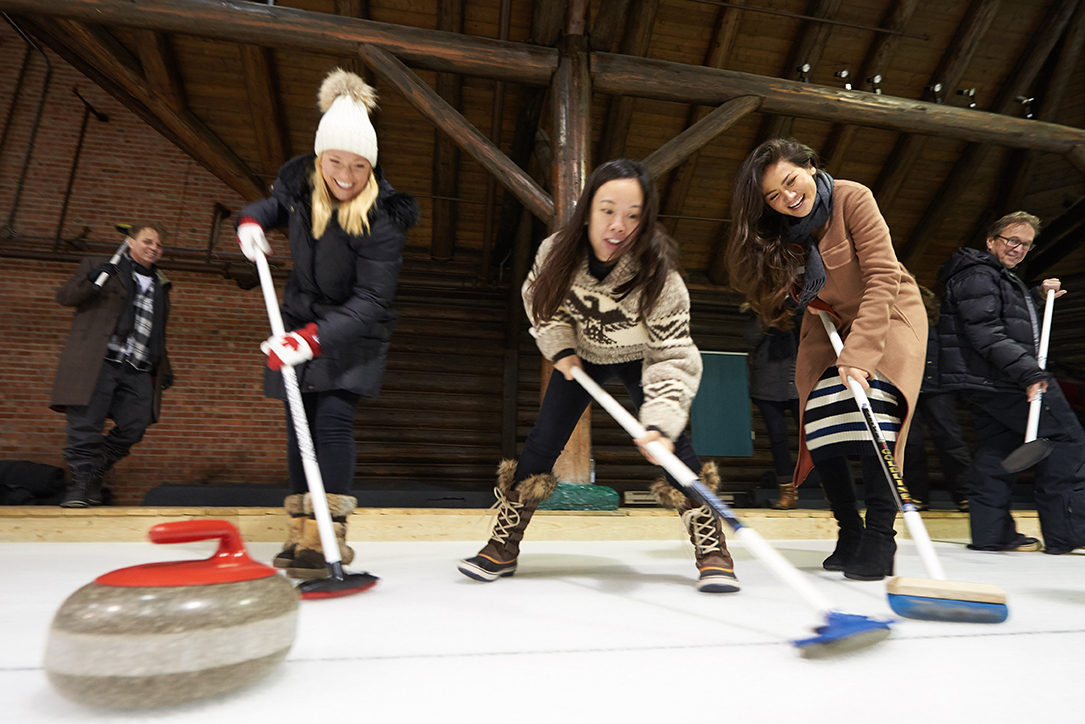 Watch as they board the first 'Après in the Air' adventure and get a sneak peek into all the package has to offer here.
Available through December 31, 2017, the Fairmont Hotels & Resorts and Air Canada 'Après in the Air' package will begin at $300,000.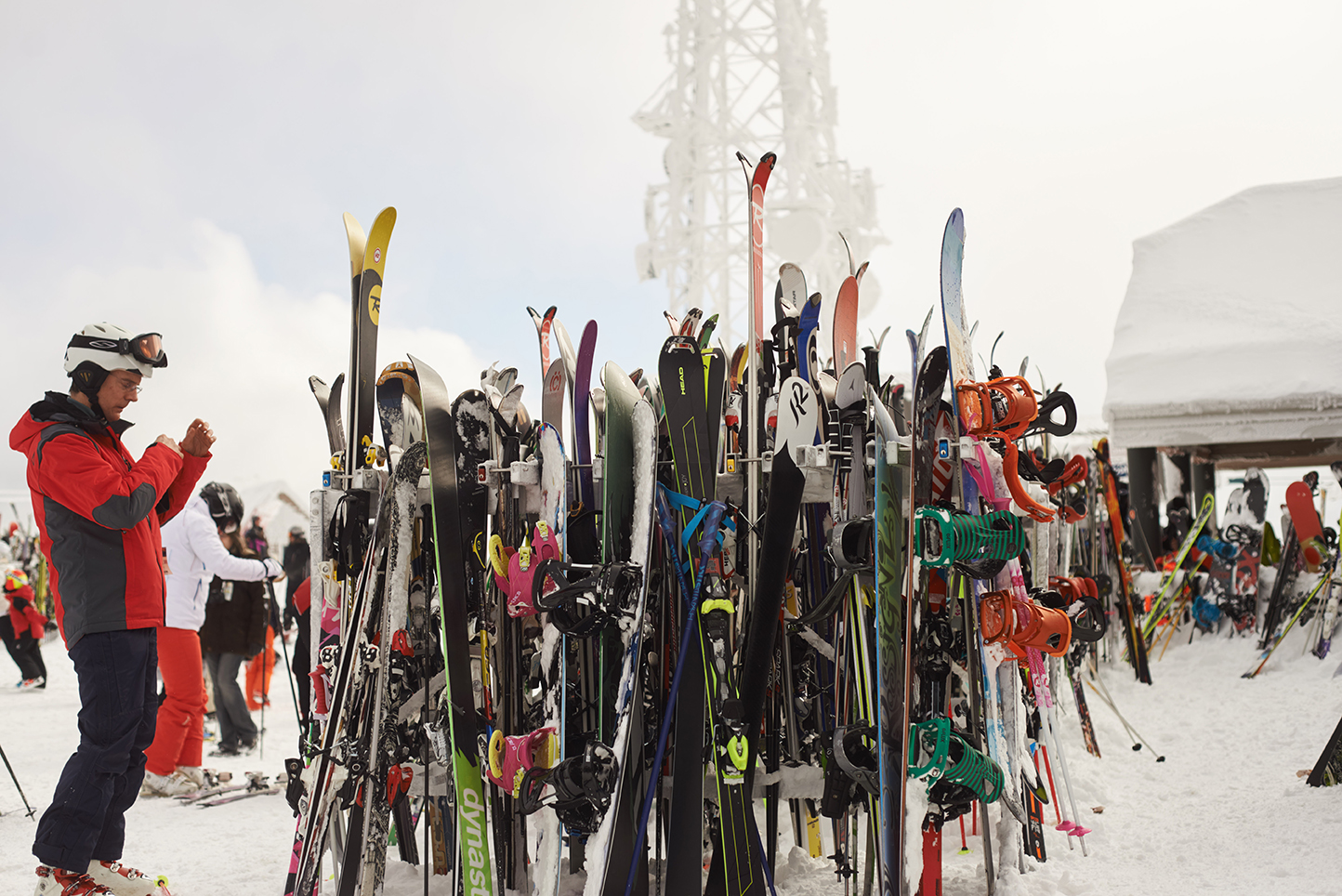 In addition, Fairmont Hotels & Resorts has also launched the Travel North package, encouraging travel to Canada in honor of Canada 150. Also available through December 31, 2017, the package offers 15 percent off the daily rate, a $150 (CAD) hotel credit and 1,500 Aeroplan miles per stay (500 base + 1,000 bonus).
All packages are subject to availability. Visit package pages online for full terms and conditions.